New Application Release from Signority
Sprint 46
February 9 2020
We're happy to announce to our customers the launch of our latest application release, Sprint 46!  As usual, we have taken your feedback and suggestions to put together this new batch of bug-fixes and features.  Today we're going to do a quick rundown of what's included in Sprint 46.
New Features and bug fixes
Copying other users on Overage Notifications and Invoices
This new feature was requested by many of our customers.  Before Sprint 46, invoices and overage notifications could only be sent to the Team Billing Admin.  But now you can set your account up so that invoices and overages can be sent to up to 20 other email addresses.  To control who you want to receive these notifications, simply go to "Profile Settings" in the top right dropdown menu.  From there, go to "Account" and find the option at the bottom of the page title "My Invoice".  Check the checkbox and then enter up to 20 email addresses.  Make sure to separate each email address with a comma.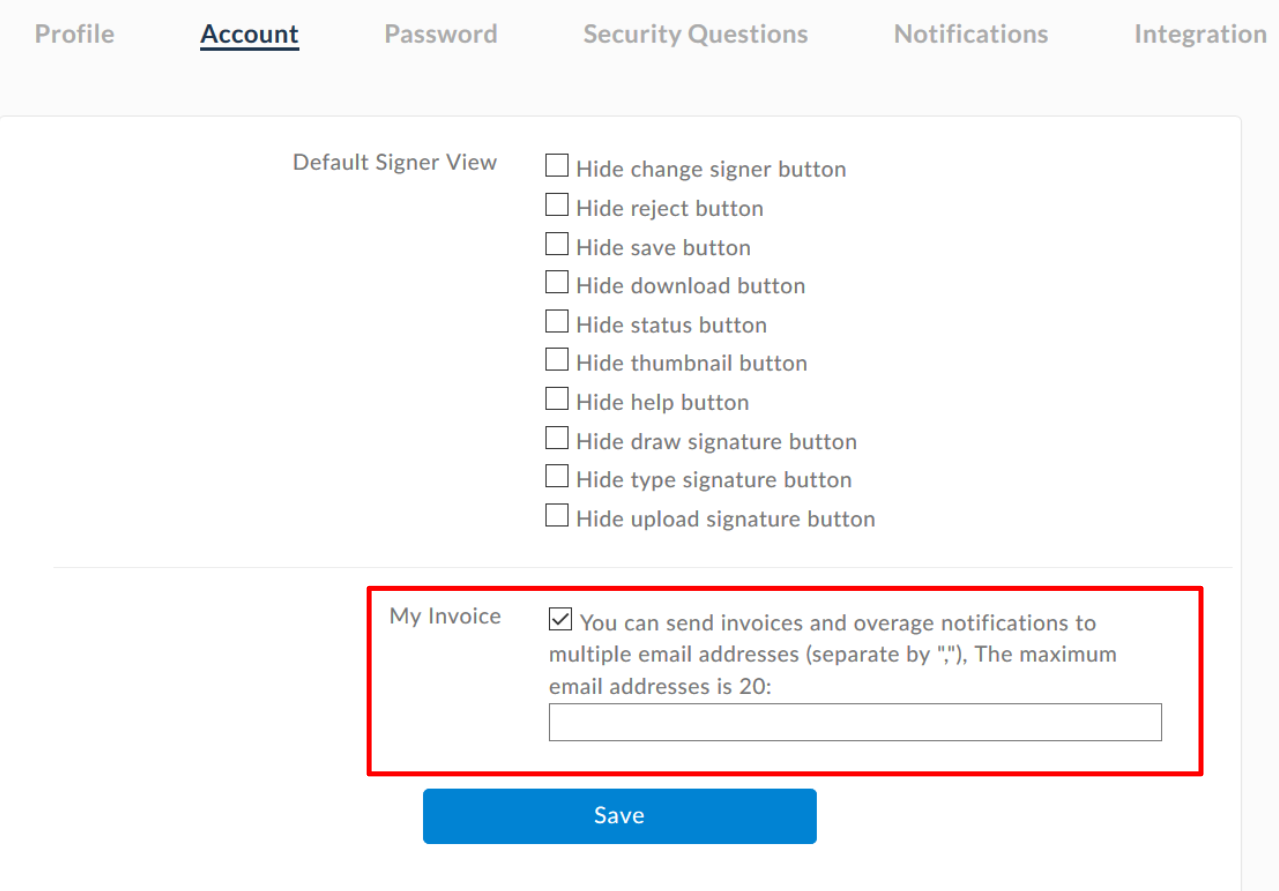 Once you're done, hit "Save" and your invoices and overage notifications will be sent to the saved email addresses.  Now you won't need to take the time to forward your invoices via email; it can be done automatically for you!
Streamlining the "Push" feature
Recently we've had some customers having trouble with pushing large numbers of documents to another account. In Sprint 46, we fixed that issue, so pushing any number of documents to another account should be seamless and without interruptions.

So that's all for Sprint 46.  We hope to see you soon in Sprint 47, our next application release.  As always, we would love to hear from you and get some feedback on our service.  We are always looking for ways to make your experience with us better.