Global Profile Settings for Teammates by Administrators
The Global Profile Settings are only available to the Billing Admin and Super Admins for editing.
To Access Global Settings:
1 – From the User Dashboard click on the Admin Icon in the black left sidebar menu.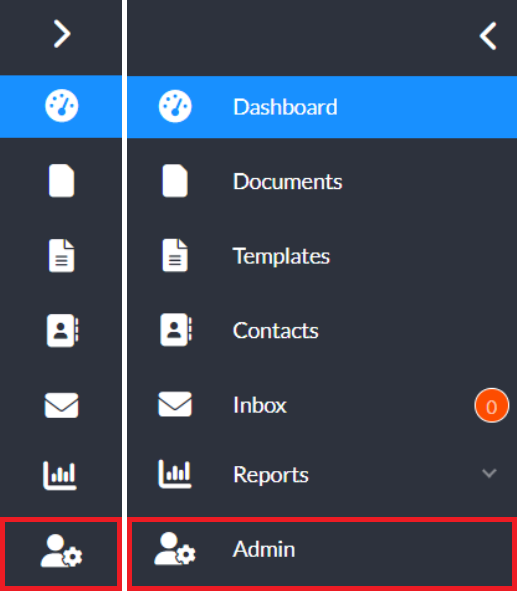 2 – From your Admin Dashboard click on the Users & Teams Icon in the black left sidebar menu.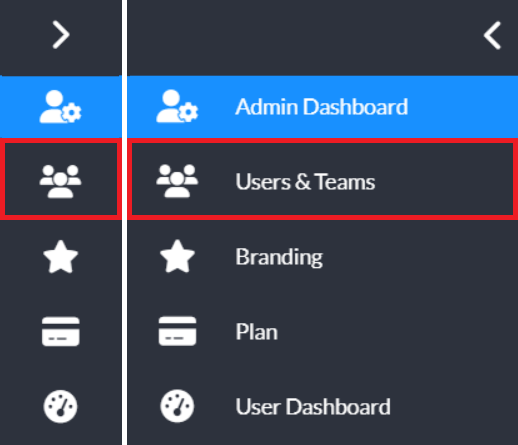 3 – In the Team Page you will see Global Settings in the menu above the team listings.

4 – Clicking on the Global Settings will open the Global Settings modal window. This window will allow you to customize and lock team settings in four (4) categories:
a) Email Reminder Notifications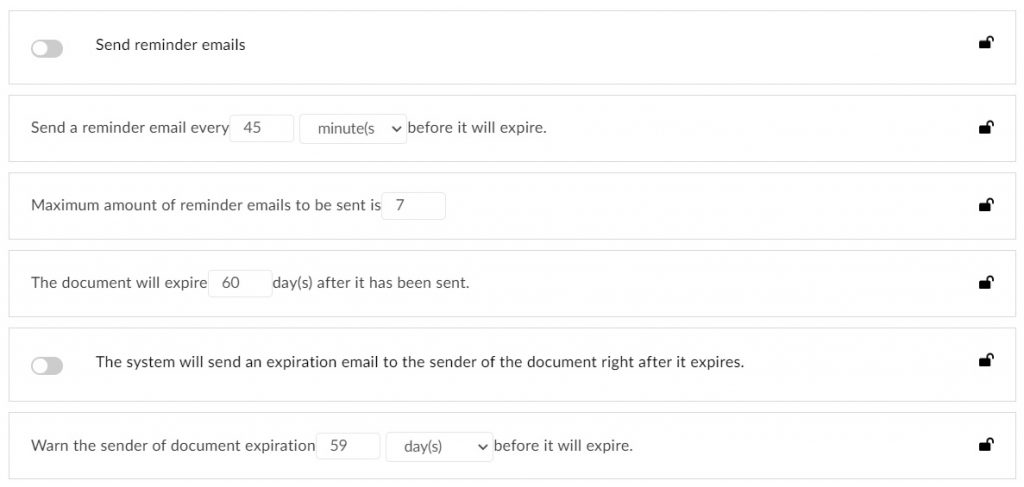 b) Sharing of Contacts, Documents, and Templates

c) Enforcing Two Factor Authentication (2FA)

d) Setting default Text and Date Tag sizing.


5 – You may also lock the settings you have chosen either individually, or you may lock them all at once by using the "Lock All Settings" option at the top right of the Global Settings window.