How to securely share documents for viewing
Sometimes you might need to send several people a document to review, with no signatures needed. In this case, you can use the Signority Viewer feature to securely send someone a document.
Setting up a document to send for viewing is very similar to sending a document for signing. From your Signority dashboard, click "+New" in the top right corner of the page. Then click "New Document". This will take you to the upload page where you can upload the required files.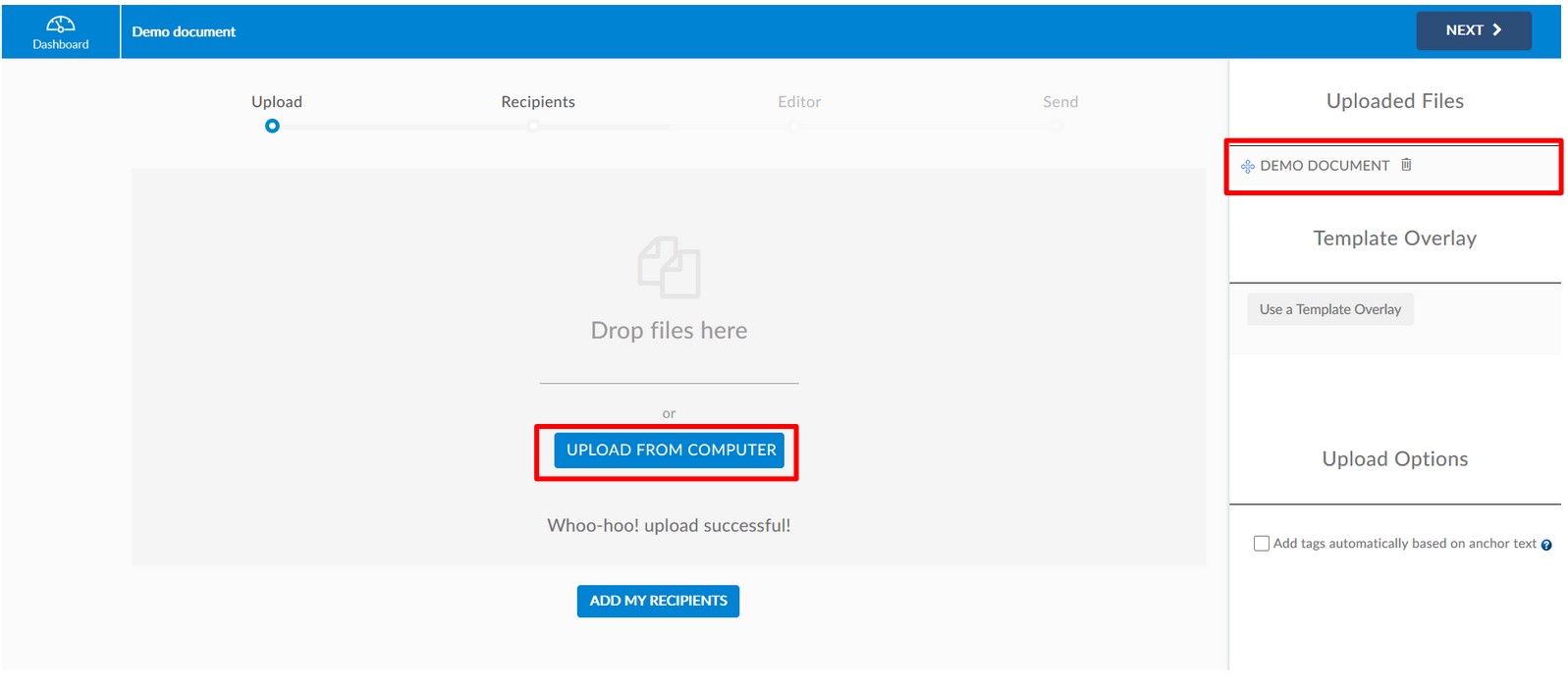 Once you have all your files uploaded, click "Add my Recipients". This will forward you to the recipients page. In the "Recipient" section, click "Add Recipients". This will add an empty recipient to the list. Note that by default, the recipient is set to be a signer. But in this case, since we want the recipient to view the document, we can change the recipient's role to "Viewer" by clicking on the dropdown menu and choosing that option. Once you've done that, you can enter in the name and email address of your viewer. Repeat these steps until you have all the recipients ready in the list.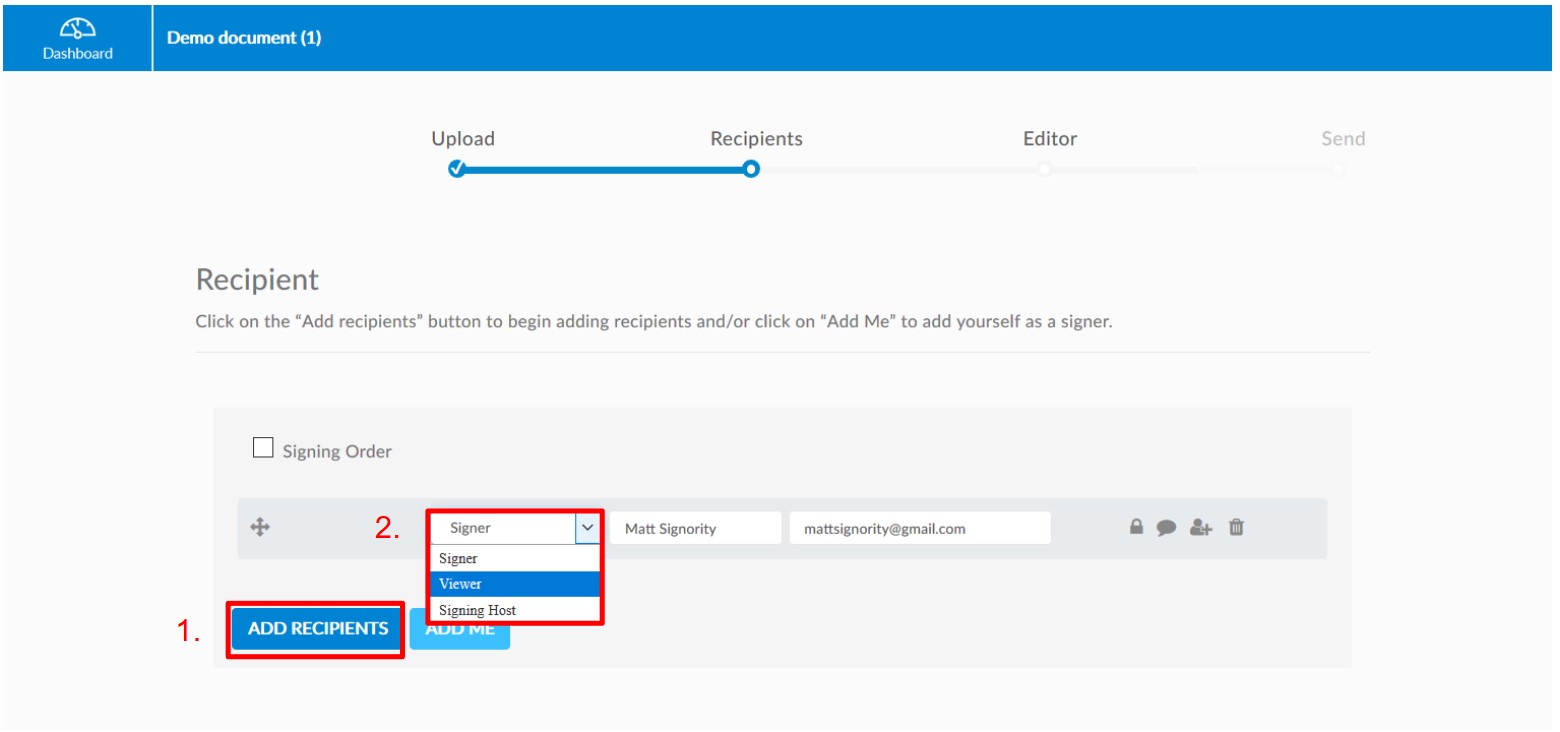 For each viewer, you can also add options to enable email and/or SMS authentication in order to ensure the security of the document.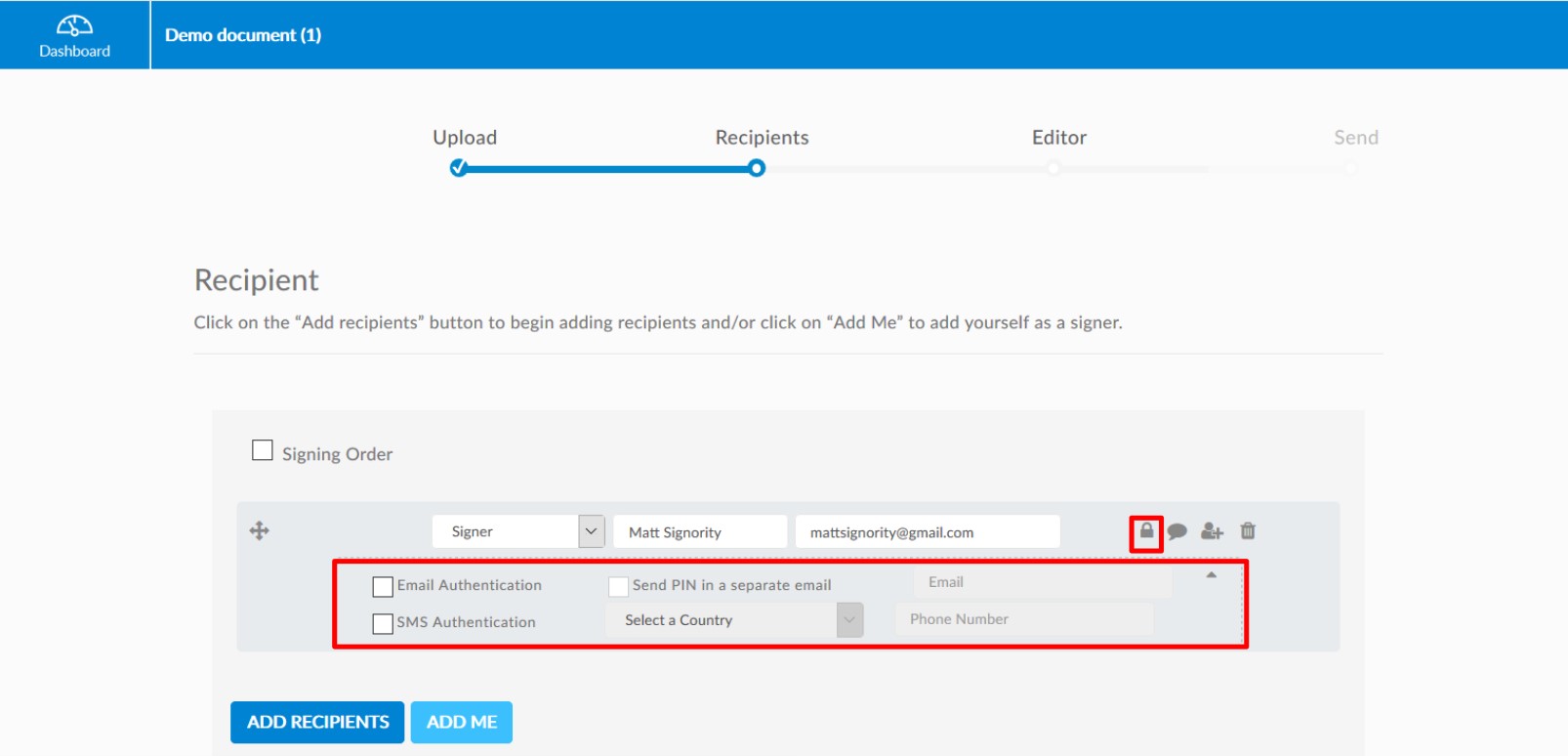 After adding in your viewers, you can configure the other settings that are available on the Recipient page before proceeding to the next step.
Click on "Design my Documents" or "Next" to continue the set up. You will be brought to a document editor page. Since we have no signing that needs to be done, there are no tags that need to be added. Instead,  you can configure additional settings for the document, and then just click "Send".

When prompted, select either the Legally Binding eSignatures option or the Digital Signatures option. For regular documents, the first option is recommended. But for highly sensitive documents, the Digital Signatures option provides useful tamper-proofing.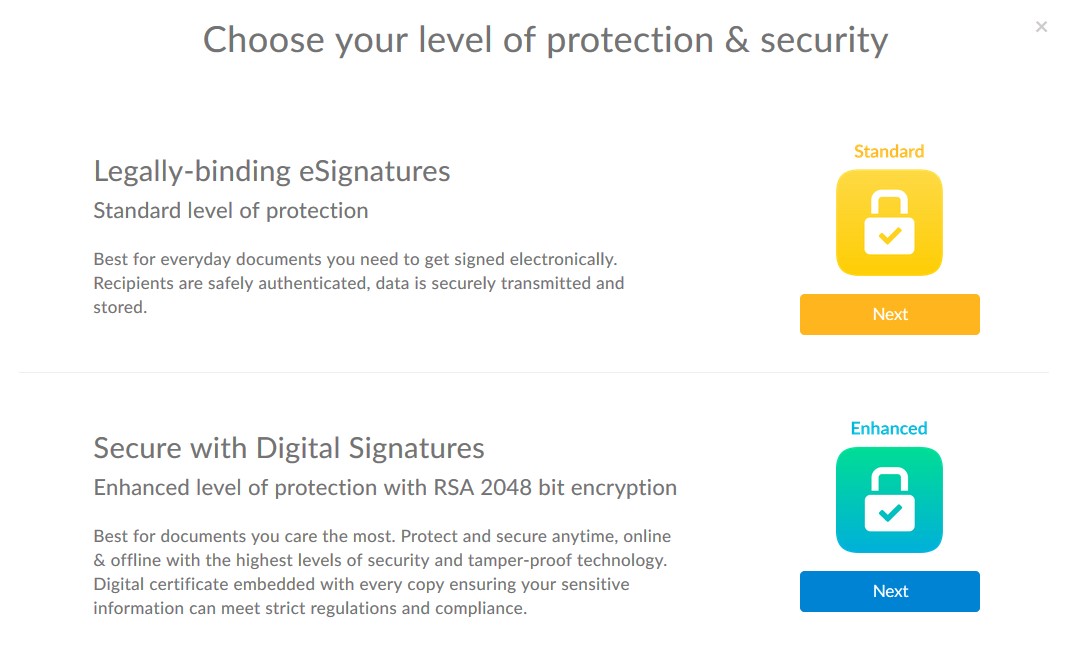 Now your document has been sent! Your viewers will receive it shortly.
To learn more about using Signority, continue browsing our tutorials. If you have any additional questions, feel free to reach out to at support@signority.com!