Sharing Documents and Templates with Your Team
A document or a template can be shared by any of the roles within your team. When the document or the template is shared, it will be shared to the subteam where the user is in.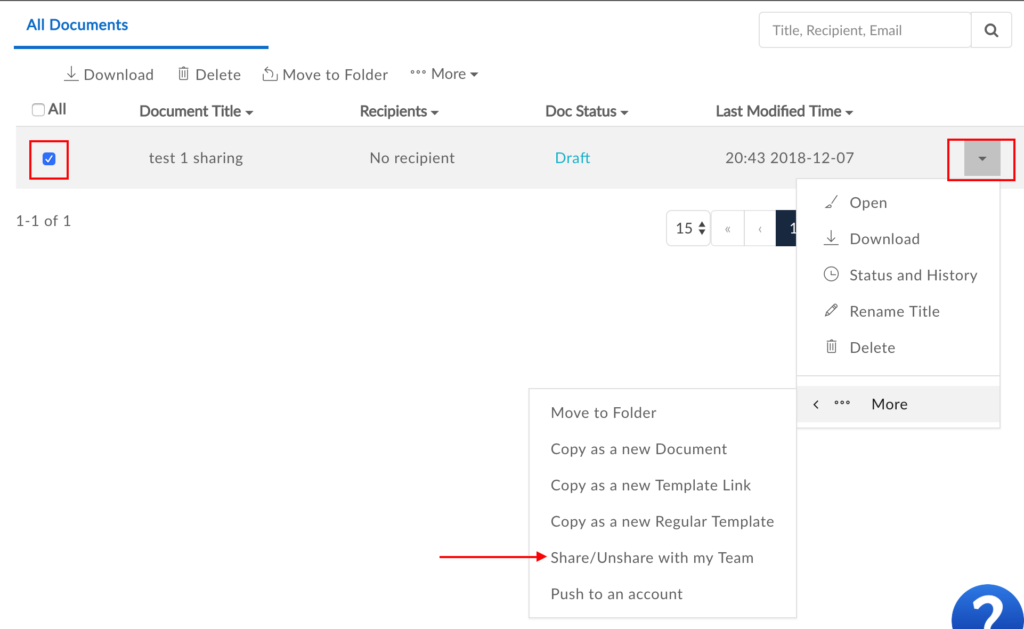 Select the file, From the action drop-down menu, chose "Shared/Unshare with my subteam. 



A notification window will pop up. Select "Share". 
If you do not want to share the file, go through the same process and select "Unshare". 
Be aware there is a general setting in the "Profile Settings" under "My Profile".



By default, document sharing is OFF and template sharing is ON. 



If you turn the Automatically Share doc to team "On", each newly created document will be a shared document to your subteam.