Signing a Template Link (Linksigning)
For recipients, signing or completing a Template Link is a little different from signing a document that was directly sent to you. First, a Template Link is usually a public URL that anybody can have access to. As the signer of a Template Link, you may have been emailed this URL, or found it embedded in a website. Clicking on the URL brings you to a page where you must fill in your name and email address, as well as accepting the Signority Terms of Use.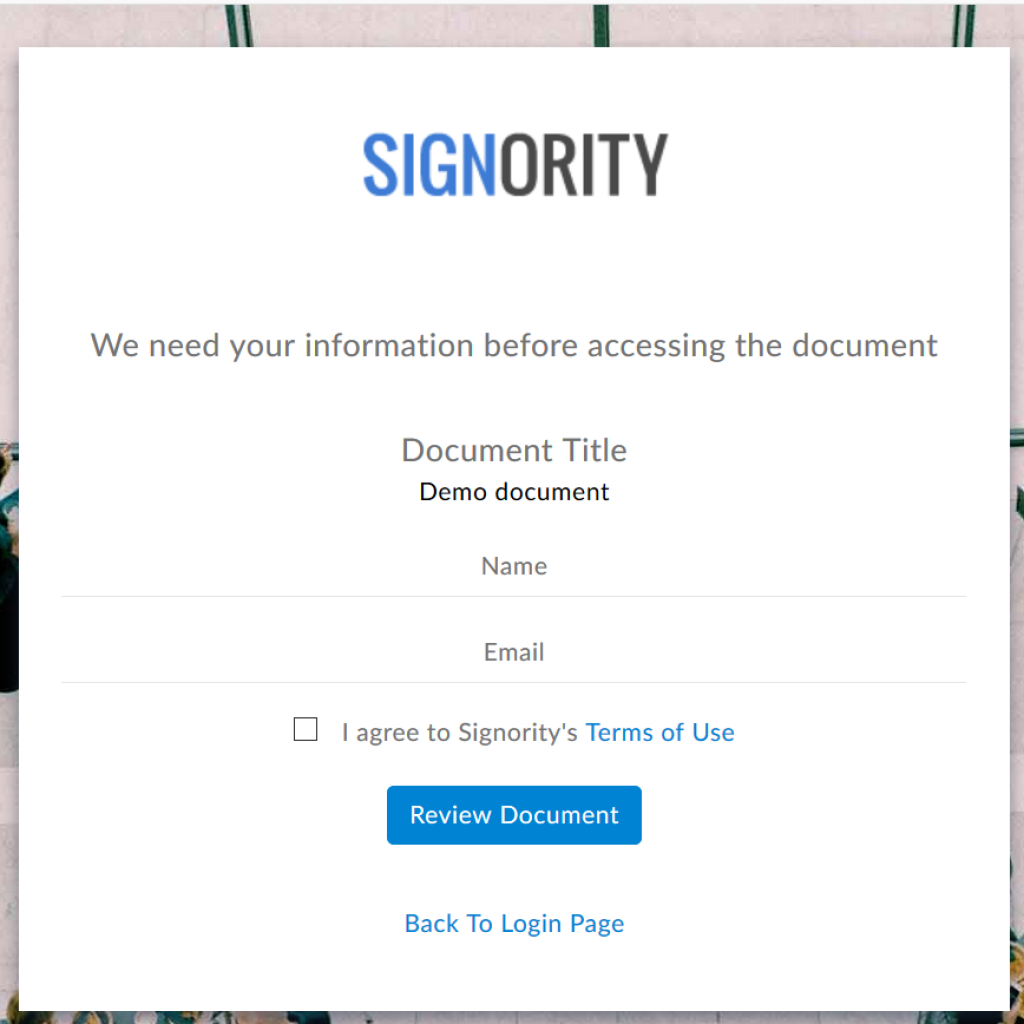 Fill in the required information, then click on "Review Document". This will bring you to a page where you can look over the document that you are about to sign. If you decide not to sign the document at this stage, you can close the window or exit the page. However, if you want to proceed to signing the document, click on the "Sign" button at the top right corner of the page.

Once you click the "Sign" button, two things will happen. First, you will receive an email with a link to your document. You can use this link to come back to the document later to complete it. Second, you will be redirected to a page where you can fill out and sign the form as usual!