Signority's Inbox
Similar to an email inbox, Signority's inbox is a repository in the platform that displays and accepts any incoming documents sent to you for signing. 
The number inside the red circle represents the number of uncompleted documents that you have been sent.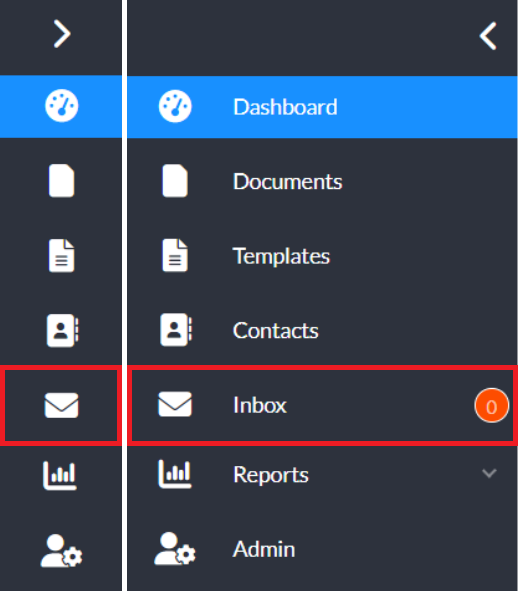 Displayed on the left-hand side of the inbox is a subsection with folders including an "All documents" folder, a "Shared Documents" folder, a "Trash" folder, a default "Home Folder", and finally any additional folders you may have added.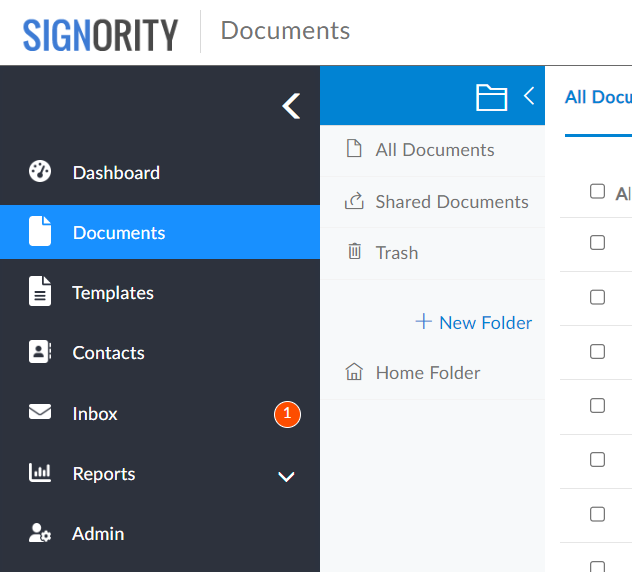 Documents displayed in the Signority inbox allow you to directly access and sign documents sent to you. This way, you don't need to access the email invitation that was sent to you. To sign a document, just click the document's title. You will then be taken to the Signority signing page to sign the document.