Monarch Tax Law Goes Digital
Learn how this progressive law firm adopted eSignatures and realized as much as 60% in time savings by going digital.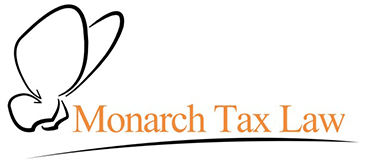 Monarch Tax Law is a small, family run law-firm in Calgary, Alberta, Canada.
Starting in 2014, we undertook the task of becoming the first law firm in Canada to offer what we call Virtual Minute Books. Corporate Minute Books are required under Alberta Law to be kept up to date and available to the public. We immediately saw how virtualizing the process could make accessing Minute Books both more streamlined and more eco-friendly.
In 2016, Viceroy Business Services was created as a division of MonarchTax Law to specialize in this digital corporate record keeping service. We are now proud to offer the one and only Virtual Minute Book service in the country, and clients are loving what they're seeing! Digitized minute books are accessible 24/7 online through a secure, two-step authentication process.
Updates to the Minute Books can be seen immediately, and secure access can be granted to any individual who may need it – including lawyers, accountants, and business partners. The physical minute book can be recycled, and the client saves time and money by no longer having to ferry it back and forth between those who need access.
Monarch Tax Law's eSignature Implementation
A large part of corporate record upkeep is ensuring that each corporation has annual directors and shareholders resolutions. Prior to our discovery of Signority, employees would have to print and pay to mail hundreds of resolutions every year, then spend hundreds of hours reminding clients to sign and return those documents. The entire process could sometimes take up to six months. With Signority, we can now have documents sent and received back less than ten minutes. We no longer have to worry about losing track of documents or reminding clients – Signority takes care of all that for us
Signority is an important aspect of our Virtual Minute Book services. Most of our clients now sign their annual maintenance documents via Signority, which saves us hundreds of hours and thousands of sheets of paper every year. We love how quickly and easily we can send and receive documents, and especially how the entire process can now be done digitally. This is particularly useful to me and my co-worker, Meagan, as both of us work for Viceroy part-time entirely online as we attend University in different areas of the continent. Slowly but surely, we are working towards using technology to make Monarch Tax Law one of the first paperless law firms in the country.
Liz Craven – Paralegal
Many lawyers and law firms are stuck in the technological stone age, relying on hard-copies, snail mail, and manual signatures to power their business. We, Monarch Tax Law, are working hard to turn that stereotype on it's head, embracing new technologies as they become available so we can offer the most cutting-edge services to our clients. Signority has been an essential part of this process.
Our website, monarchtaxlaw.com , offers more information about our law firm and our Virtual Minute Book services.
About SIGNORITY
We are a Canadian-based SaaS company (hosted in Canada) located in the nation's capital, Ottawa Ontario.
We provide a secure, easy-to-use solution that streamlines the entire contract process. It's our goal to help our customers eliminate the archaic print sign-scan method of document transactions and improve efficiency and productivity, while reducing costs significantly.
Interested in sharing your story? Contact us at hello@signority.com and we can help create your own page, just like this!