THIS IS A PRIVATE PAGE FOR TORONTO PREP SCHOOL ONLY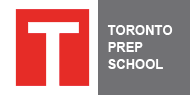 Description
Toronto Prep Schools Admissions Form was created using the form sent to us by the point of contact. It was then converted into a Template Link that will allow customers to initiate the workflow from the TPS' website.
The Text tag, Number tag, Signature tag, Date tag, and – for security – the Masked Text tag were used to create the Template Link form.  The Masked Text Tag encrypts personally identifiable information (PII) entered by a signer hiding the information from other signers.  Users must go through a specific process to access this information once the form has been completed.
Click on the tags name to learn more about each tag and how to use them.