Deleting a User(s)
Delete a User
Sometimes a person's role within your organization changes and they are either moved to a team that doesn't use Signority or they have left the organization.  In this case you will need to de-activate the user from your account.  
Note: You cannot de-activate a user unless all of their documents have been either deleted or transferred to another user.  To learn more about transferring documents see our Transferring Documents tutorial.
To de-activate a user(s) check the box(es) beside the user(s) that you want to delete (1). In the top menu select More (2), and in the submenu select Delete (3).

A modal window will appear and ask you to confirm that you want to de-activate the user(s).  Click OK.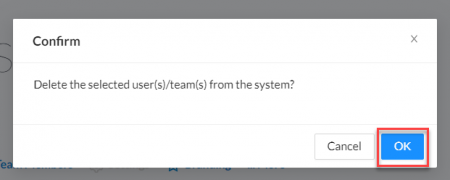 The user will disappear from your users list.