Setting up SFTP for custom document storage
With a Signority Team plan, you can set up your custom SFTP to automatically download signed documents to your SFTP server. Note that only super admins and billing admins are able to set up SFTP settings.
To start, sign into your Signority account, and go to "My Account", then "Profile Settings". Then click to the "Integration" tab, and click on "Activate" next to the SFTP line.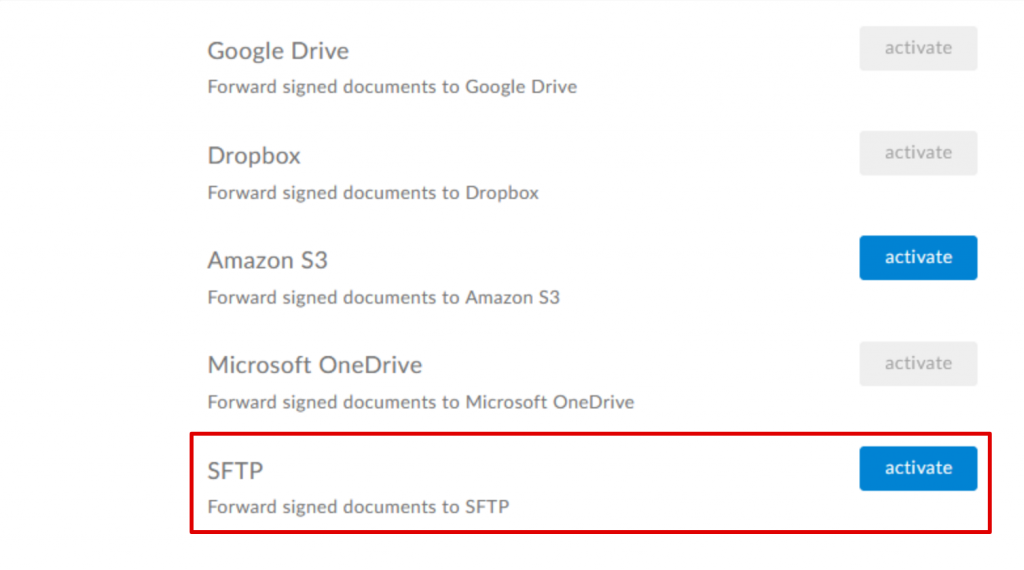 In the window that pops up, enter in the SFTP information and click "OK".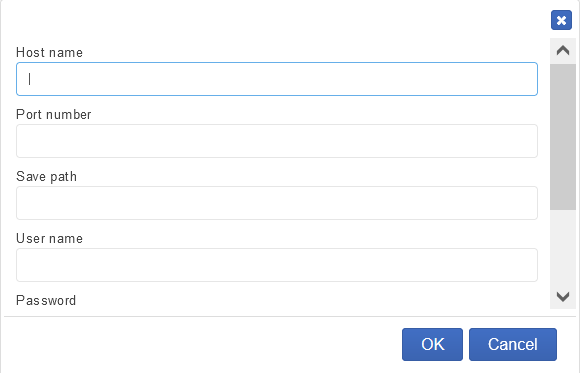 If all the information you entered was correct, you should see a PDF file titled "Welcome_to_SFTP" appear in the destination folder on the SFTP server. From now on, all the signed documents from your team will be saved to this destination folder automatically.
To disable the SFTP integration, simply click on "deactivate" next to the "SFTP" line in the Integration settings.
If you have any questions, feel free to reach out to support@signority.com.