Sign Documents Online as Recipients
Signority makes it easy to sign documents online as a recipient, simplifying the signing process to be as seamless and easy as possible!
With all our workflows, whenever a Signority user sends someone a document to sign electronically, they will receive an invitation email. When you get the email, just click on the Review Document button to be re-directed to the signing page.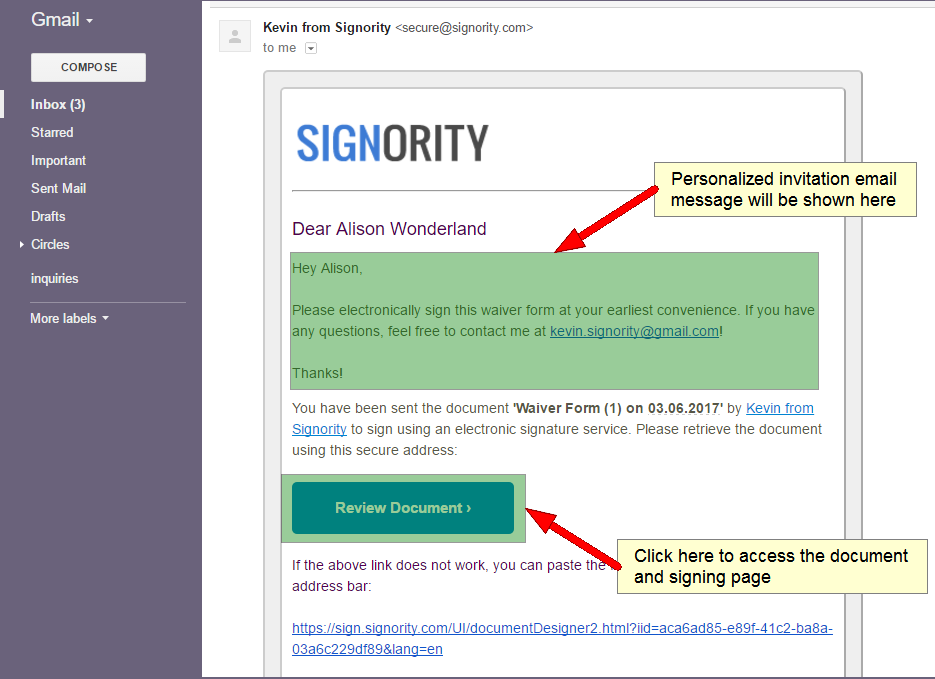 Step by Step to Sign Documents Online as a Signer
Accept the Terms of Service so you can access the document.
Once you're on the document signing page, use the  button to navigate through the document.
Enter your information in the tags you see. Any tags with a red start indicate that they're mandatory and must be filled. You will not be able to complete and submit the document without filling in ALL mandatory tags!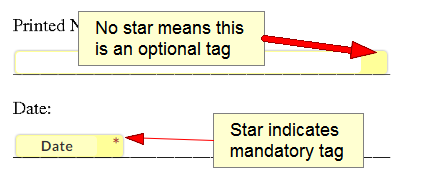 Continue through the document. When you get to the signature tag, you'll have a few options:

Draw your signature using a touch pad/screen or using a mouse
Type your signature with a keyboard
Upload a scanned copy or picture of your signature from your computer or phone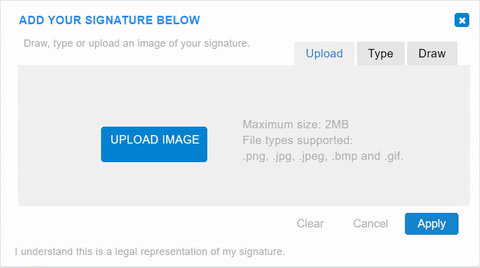 Once you're finished filling in all of the information, review the information and "Submit" the document. And just like that, you can sign documents online with minimum effort and requires no scanning or emailing! 
Once the document is finalized by all of the signers, you will be notified via email with an attached copy of the finalized document for safe keeping.
Want to learn how to create electronic signature documents for others? Start collecting your own electronic signatures today!
Further Readings
Electronically Signing Documents for Yourself
Rejecting Documents as a Signer
Switching Signer Responsibilities to Another Person