Signing into Signority using SSO
In this tutorial, we will go over how to login to Signority through SSO.
First, you will need to make sure that your organization has set up SSO with Signority. Once you have verified that it has been set up, you are ready to go!
To start, go to the Signority login page. Then click on the 'SSO' option.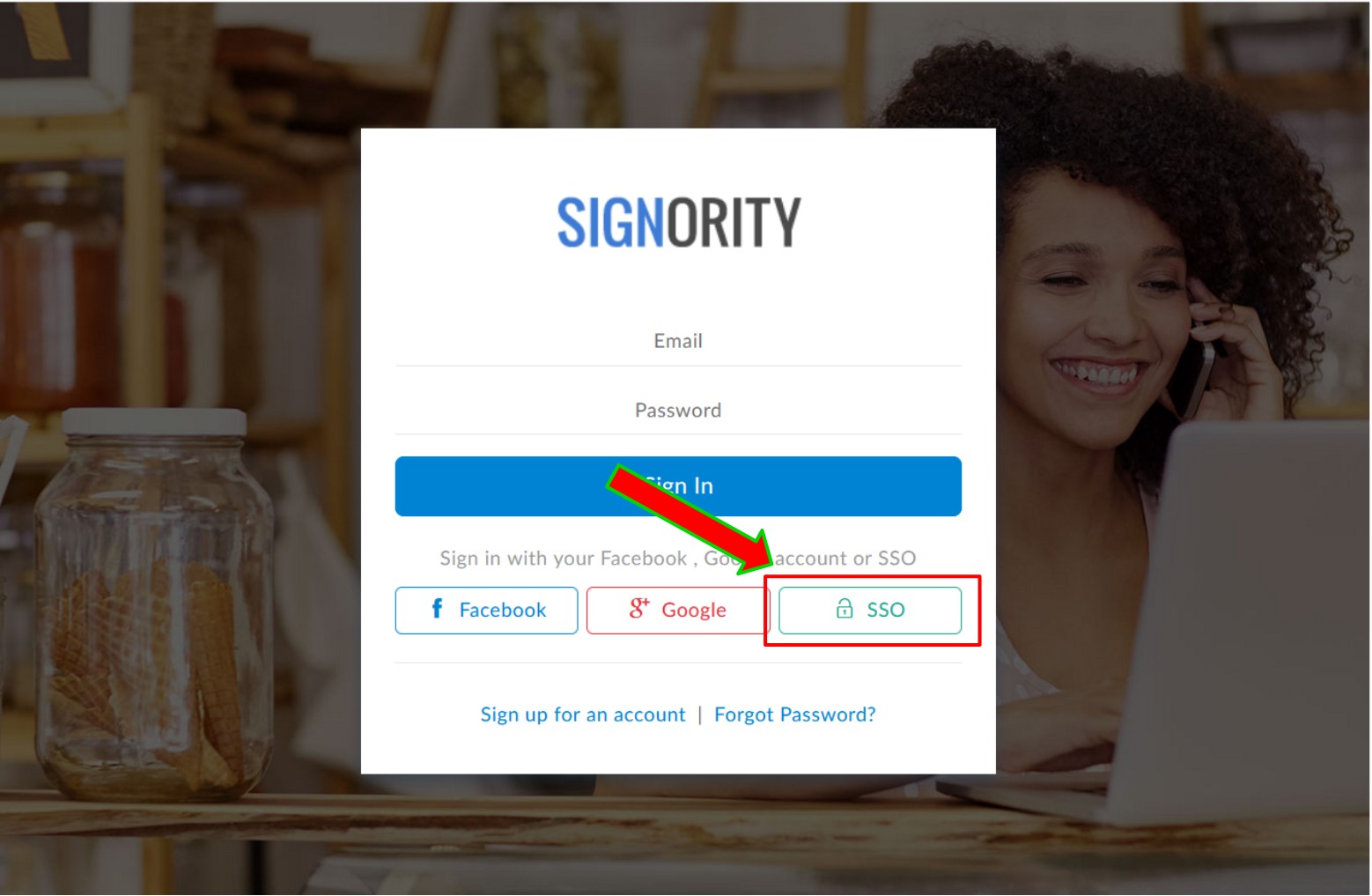 Since this is the first time you are using SSO to log in, you will see a prompt asking you to input your email domain. Input your domain and hit 'OK'.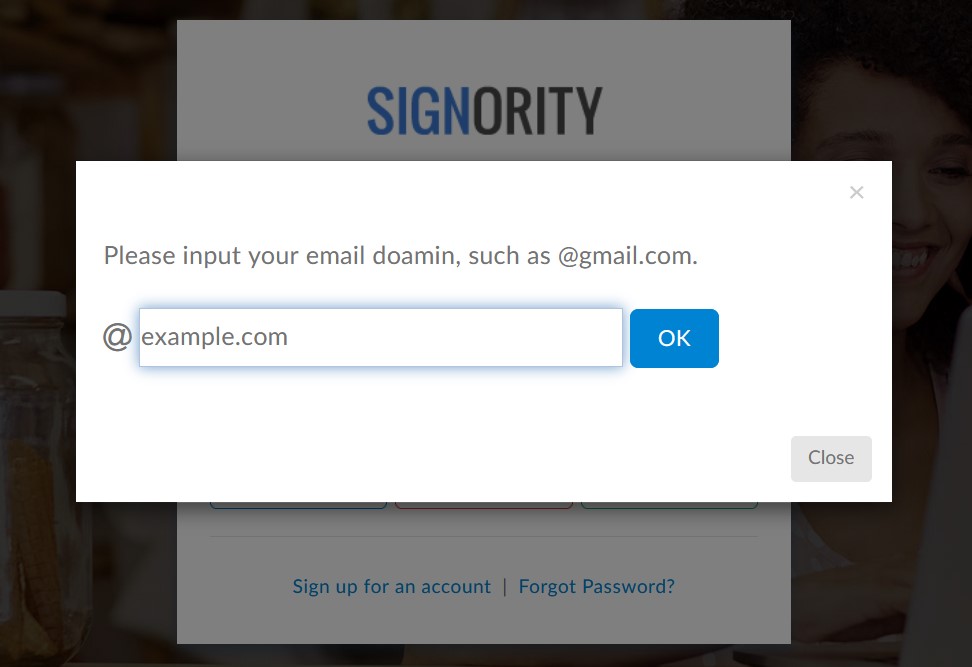 You will then be prompted to sign in with your email. Once you've signed in, you're ready to start signing with Signority! Future logins will be done through the email account that you used.
For any feature requests or assistance, please contact us at https://www.signority.com/contact-us/.