How Business Relationships play a key role in growth
Relationships are a key aspect of business, from relationships with employees and internal players that make sure the business runs smoothly to other external relationships that can be key to success. These Business Relationships are often the results of deliberate efforts on both sides to understand each other's needs, and help each other grow. The bottom line is, Business relationships are extremely important. Whether the relationship is between individual contacts or a partnership between organizations, these relationships can build trust between people and companies, create more opportunities for business, and enhance your standing within the industry and your community.
It is clear that AWS (Amazon Web Services) still understands this. As an organization, as big as they are, to still appreciate and recognize the value of meeting your clients face to face is impressive. Especially after Covid when many are still nervous to go out and get back to 'business as usual'.
Signority has chosen AWS to host the Signority eSignature Solutions Platform and one of the reasons is their Shared Security Responsibility Matrix, a secure solution that helps Signority maintain high security and privacy standards. They were also chosen for the great importance they give to their Business Relationships and their client support.
In our most recent contact with them as their client, they invited us to come and meet our account manager and another AWS partner, Arctic Wolf, at an Ottawa Senators hockey game in Ottawa, Canada, where we are based. You might have heard of this hockey team before, it is the one that movie star Ryan Reynolds wants to purchase, and rumor was circulating that Ryan was at the game that very night..
The timing of this invitation was perfect. Signority is not only going through our SOC 2 TYPE 2 and CSA STAR Level 2 audits, but we had some questions on Quebec's Law 25, An Act to Modernize Legislation Provisions Respecting the Protection of Personal Information as well as the Canadian federal government's Protected B. What better time to discuss some business than while enjoying a great hockey game in great company?
At the game (our Ottawa Senators beat the Florida Panthers 5 – 2), our team had the pleasure of meeting our AWS Account Manager Steve Blaszko and his colleagues Michaela Clarke and Gavin Harmon.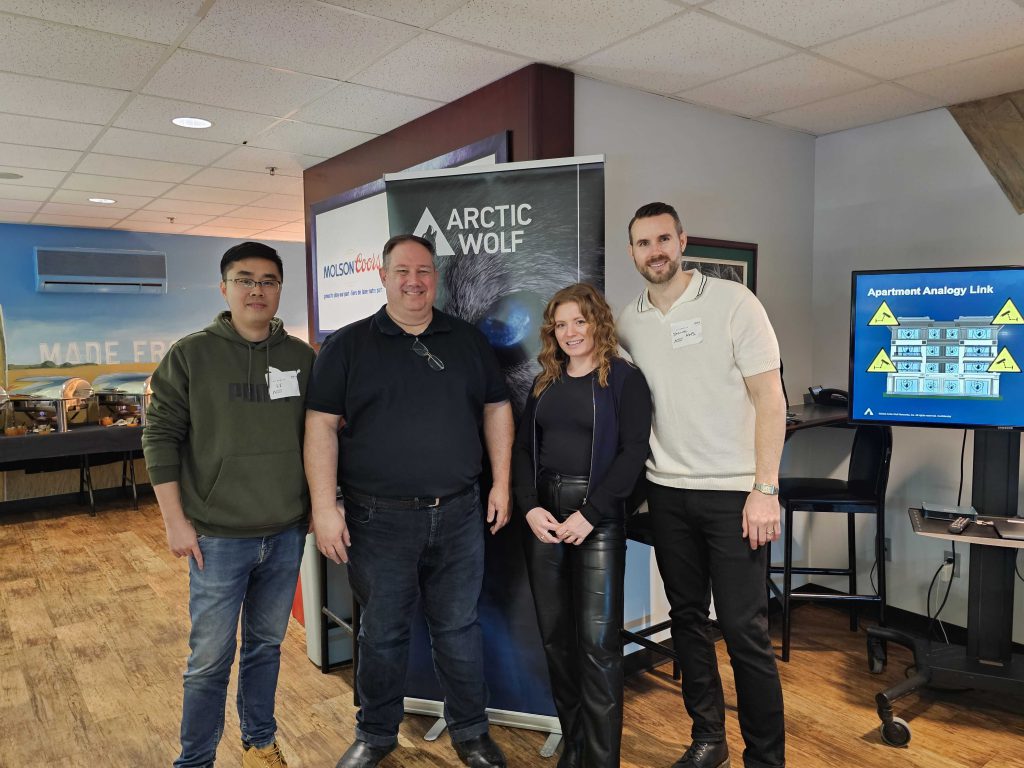 From left to right: Li Zeng and George Grimes, Michaela Clarke and Steve Blaszko.
We also met Geoff Blair and John Hipp of Arctic Wolf.  Another new relationship that Signority is considering expanding. A great example of what can happen when a business partner listens to your needs – they help introduce you to one of their other partners who may be able to help.
This memorable experience could only have happened because we enjoy a functional and nurtured Business Relationship with AWS. One in which we are both open to new conversations on how to expand our relationship and meeting new business contacts who can help improve on the high quality standards we have set for our clients.  But, above all else, our relationship is built on respect and honesty. This is how a well established relationship can play a key role in our growth, and in our entertainment as it seems.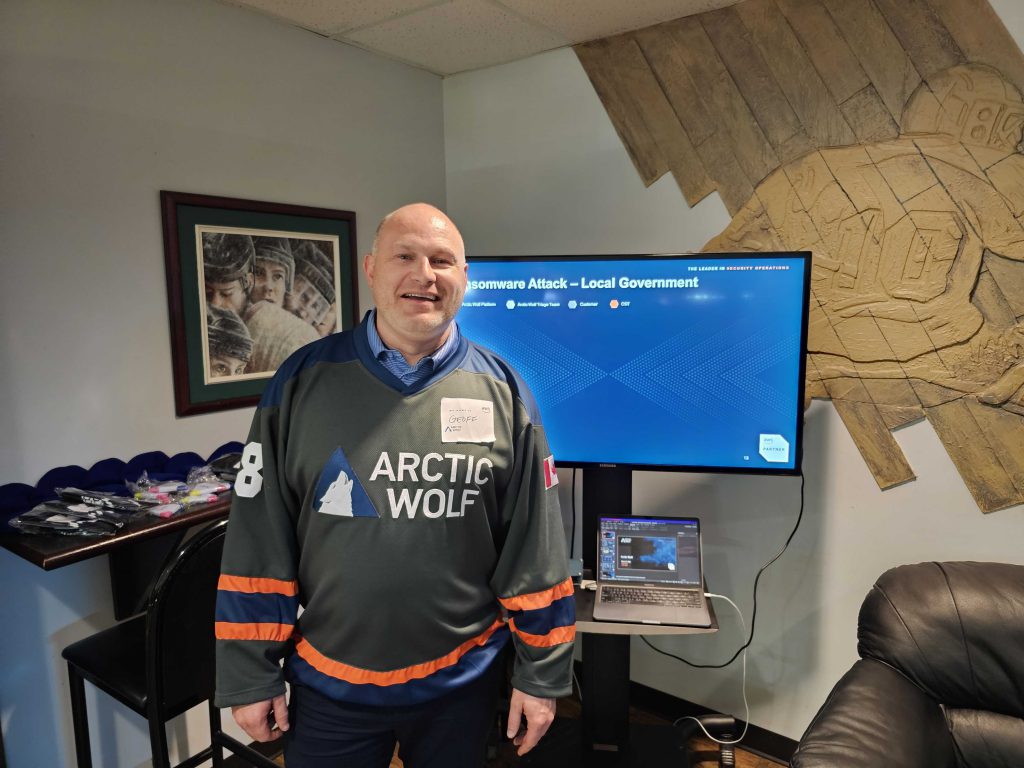 Geoff Blair at 2023 Hockey Game.