Transfer All Documents to Another User
Sometimes a person's role within your organization changes and they are either moved to a team that doesn't use Signority or they have left the organization.  In this case you will need to delete the user from your account.  
When deleting a user you first have to remove all of the documents in their account. To do this you have two options. 
Delete the documents

Move the documents to another user's account
Note: The easiest way to ensure there are a manageable amount of documents to delete is to have a Retention Policy enabled. 
To move the documents to another user's account check the box beside the user's name (1), select More (2) in the top menu, and then choose Transfer Documents (3); as shown below.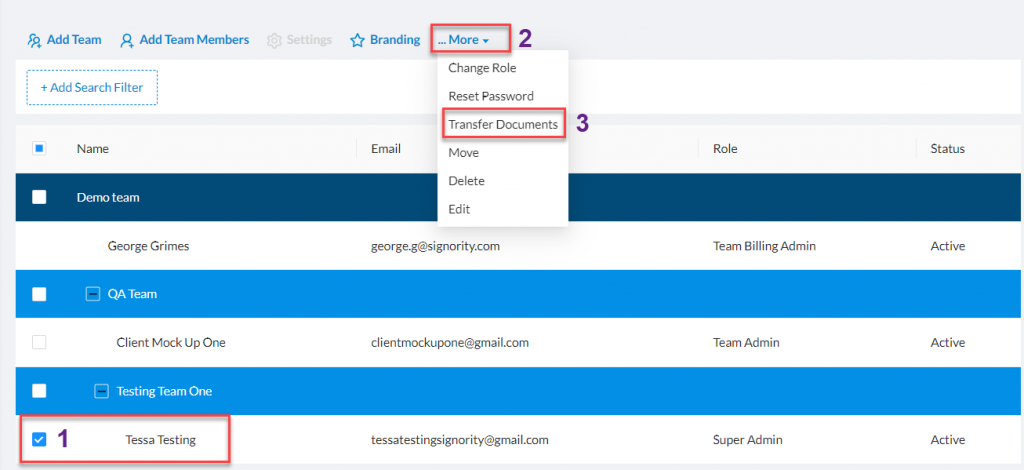 In the modal window select a user to transfer the documents to in the Recipient drop down menu and select OK.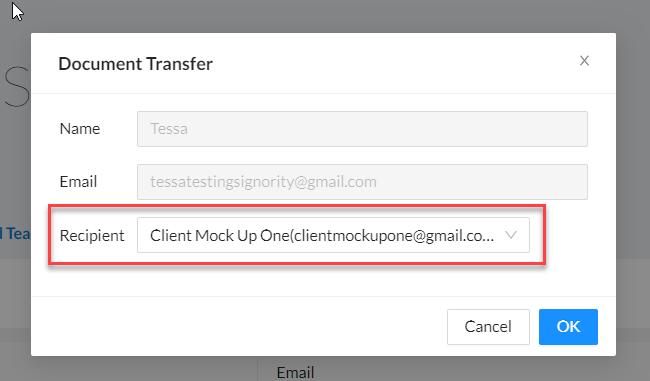 All the documents are now transferred from the first user to the second user.